On Fri. May 12 and Sat. May 13 a talk by Abbot Tryphon will be held at Exaltation of the Holy Cross Orthodox Church in Phoenix.
The Christian Response to the WOKE Agenda

Abbott Tryphon
Abbot of All Merciful Savior Orthodox Monastery, Vashon Island, WA
Hosted by Exaltation of the Holy Cross Orthodox Church
Fri. May 12 – Sat. May 13
We are pleased to announce a weekend with Fr Abbot Tryphon from the All-Merciful Saviour Monastery. The schedule will be as follow for Friday and Saturday:
9-11:30 am Presentation
11:30 am-1:30 pm Lunch break. (Lunch will NOT be provided. There are several restaurants nearby where you can grab a quick lunch.)
1:30-4:00 pm Presentation
Great Vespers will be at 4 pm on Saturday
Our building is a multi-purpose space with no children's classroom. I know this can be difficult for parents, but please do not bring children to the seminar.
There is no set cost, but we will collect an offering in order to offset the cost of the seminar.
PLEASE sign up so we know how many attendees to expect. We have limited seating.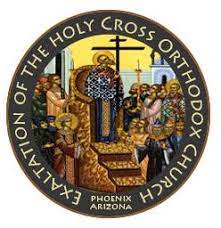 Exaltation of the Holy Cross Orthodox Church 3710 W Greenway Rd, Suite 141, Phoenix, AZ
Call Fr. Thomas to register for FREE (602) 399-7630