Every Christian knows that generous giving is a necessary part of Christian life. Tithing (+1) is the New Testament minimum.
We expect our people to be habitually offering, praying, and generously giving to support the work of the Church.
We offer two secure online giving services for our parishioners.

RebelGive is the most affordable church giving platform ever. With RebelGive, 100% of every gift to the church gets to the church.  This is the most affordable secure giving service there is. Just click the above image, or the pop up in the lower right hand corner to make your gift.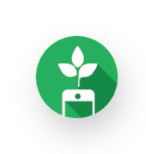 Give your weekly tithe, and set up regularly scheduled giving with the click of a button, or make a designated gift, sponsor a church item, and more! It's easy, fun, and secure. We have used Tithely since we opened our doors, and it is still available to you. Just click the button above and make your donation.

What About Security?
Both of these services use Tier 1 security for the most secure and safe online giving platform for our church. All financial information is encrypted and stored by our banking partner to PCI DSS Level 1 compliant standards. PCI DSS Level 1 compliance is a set of rules stated by credit card companies and audited by an independent third party. It is the highest possible rating one can get in the electronic payment processing industry. Additionally, Tithe.ly forces HTTPS for all transaction services using TLS.