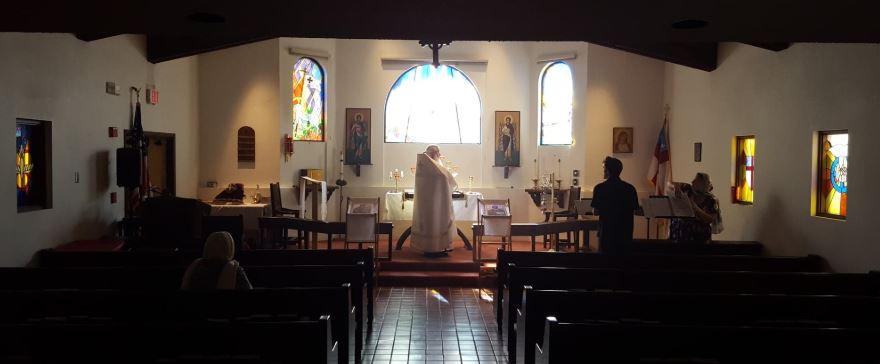 All Saints of North America Orthodox Church presents our Inaugural Patronal feast on Sat. June 9 – Sun. June 10, 2018. Don't miss this celebration of our glorious patron saints as we gather together for fun, food, and fellowship – the Orthodox way! Download this PDF brochure of the event!
Guest of Honor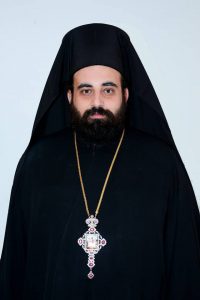 The V. Rev. Damaskinos Alazrai
Archimandrite of the Ecumenical Throne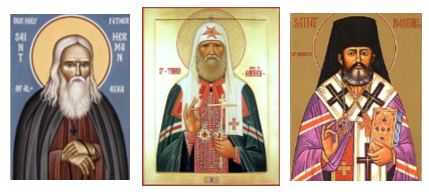 The Relics of the holy North American saints,
Herman of Alaska, Patriarch Tikhon of Moscow, and Raphael of Brooklyn
will be presented at the Divine Liturgy for veneration by the faithful.
Saturday, June 9
Festal Luncheon 12 pm
Papadeaux's Seafood Kitchen
11051 N. Black Canyon Hwy, Phoenix
+ + +
Great Vespers 6:30pm
Meet and greet with Fr. Damaskinos and visiting clergy
+ + + 
Sunday June 10
Divine Liturgy 9 am
Festal Reception with Light Refreshments

Contact Fr John for more information, to reserve your place at our Festal Luncheon:
Fr. John A. Peck 928-910-2186