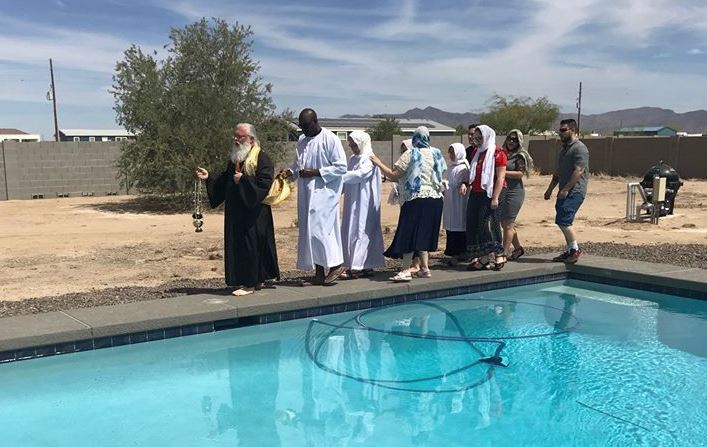 Good news from the new parish in Arizona!
The first baptisms at the All Saints of North America Orthodox Church in Arizona took place today in the city of Buckeye, AZ.
Fr. John A. Peck baptized into the Church on Lazarus Saturday the family of Paul and Amy Jones, who were surrounded not only by their godparents/sponsors, but also parishioners and non-Church family members who came to celebrate the event.
"It was a glorious event," said Fr. John "So much joy! So much wonder. So much love."
A picnic luncheon was served afterwards. The gallery of photos is below.
The newly illumined members of All Saints of North America will be wearing their baptismal robes for the next 8 days, following the ancient Orthodox Christian Tradition. 
ASONA offers New Member Classes, Bible classes, and an online Catechism Class. 
If you need to learn about Orthodox Christianity, you can contact Fr. John at
928-910-2186
frjohn@arizonaorthodox.com
arizonaorthodox.com
journeytoorthodoxy.com
orthodoxacademy.org