Homesteading
for the Orthodox in Arizona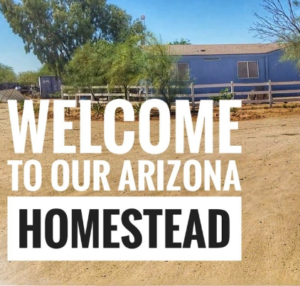 Join us for our Homesteading in Arizona for the Orthodox workshop at 10 am on Saturday, July 9, 2022.
This is one of our Saturday Summer Seminars.
Homesteading in Arizona? Isn't that crazy? Far from it. Arizona has a long history of homesteading, and today is no exception. See the videos below!
We will be covering topics, and have real experts on hand to answer your questions, including:
Land acquisition (learn the three necessary things your property MUST have!)
Varying degrees of self-sufficiency (not everyone wants to live off-grid, and you don't have to!)
Permaculture (God's way of multiplying harvests)
The Kitchen Garden (keeping your kitchen stocked with fresh vegetables and herbs)
Animal Husbandry (what to plan for and what to expect)
Water catchment and access
Solar power (how it works, and how much you need)
What about Church?
and more!
Bring paper or notebook for taking notes.
Please register or RSVP before July 7th. We will start PRECISELY at 10 am so please do not be late. 
We will not have access to babysitting for your children.
10 am – 2pm 
Saturday, July 9, 2022