LIVE Online Catechism Classes
with Fr. John A. Peck
This class is free to members or inquirers of All Saints of North America, or one of her satellite missions.

ASONA offers several Online Catechism Classes which you can participate in. The teacher is Fr. John Peck. Classes are taught LIVE, and each class is a live presentation of the topic, allowing for live question, answers, and interactive discussion.
Inquirers at ASONA or our satellites take the classes for FREE.
 Inquirers at places other than ASONA
may take the classes also through Patreon!
Topics rotate through 20 LIVE lessons, so get in as soon as you can!
We have online class on Tuesday nights at 7 pm (Arizona time).
It's $25/month or about $100 for the whole group of 20 lessons. You can also get instant access to all past class recordings for $35/month (if you're impatient!)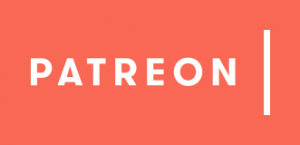 The Catechism class is intended for those who have already been through the New Member Class. If you have not attended or participated in a New Member Class, you should get in touch with Fr. John to make arrangements to attend one and then get permission to join the online Catechism Class.
If you are not a member or inquirer of All Saints of North America, or one of her satellite missions, you can still join our online class!
Topics rotate through 20 lessons.
Common questions
My formation as a catechumen wasn't very thorough? May I join and learn? 
Of course. We know that not everyone has the same accessibility to good instruction, and this class will fill in any gaps you had in your catechumenate.
I have no Orthodox Church near me, but still would like to learn? May I join?
Yes, this class is LIVE and online, designed specifically for folks like you. 
What if I'm already Orthodox? May I take the class?
Yes, anyone who is already in the Church, but would like to participate in a LIVE online discussion of theological topics is welcome to join us!
What if I miss a class or come in after the first class? What do I do? 
Just keep attending – we cycle through 20 different lessons, and once the last lesson is given, the first lesson is given again. OR you can move up a tier in support and access all prerecorded classes and the downloadable notes at your leisure. It's up to you, but you won't miss a thing.
Is this supposed to take the place of a parish?
No, of course not. Orthodox Christianity is a living faith, and you get it from living persons by being connected to a local, living parish; but if you do not  have a local parish, or you'd like to learn more about your faith, or get some specific answers that you aren't getting answered, this class is for you. There is NO SUBSTITUTE for active parish membership by believing Christians.