"Fr. John Peck's Ecclesioclasm offers some of the best analysis of the news out there
and has an eye-opening perspective about future trends." – Monomakhos blog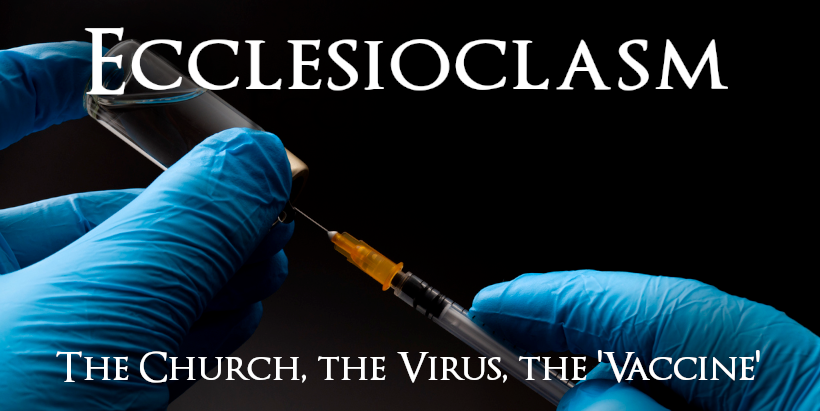 It's later than you think.  Subscribe NOW
Ecclesioclasm or the attempt to divide and break the Church using the virus, the lockdown, the 'vaccine', passports, mandates, and more. We discuss the latest attempts by global powers to continue a completely unnecessary national emergency to allow the use of unvetted technology, put forth as 'vaccines', to cull the global population, break up the unity of the Church, and bring the celebration of Christian Mysteries to a halt. 
Fr. John A. Peck is the host. We talk about the latest news, answer your questions, and help you prepare and steel yourself against what is coming. Your spiritual life is the key to resisting tyranny, delusion, and division.

Our classes are available with your support on Patreon. For as little as $5, you can subscribe to our class, get the weekly link delivered to your inbox, and access all previously recorded classes, as well as our world renown online catechism, and an online Bible Survey course by going to Patreon.com/Peck, and selecting your level of support.
It's later than you think – even now.  Subscribe NOW