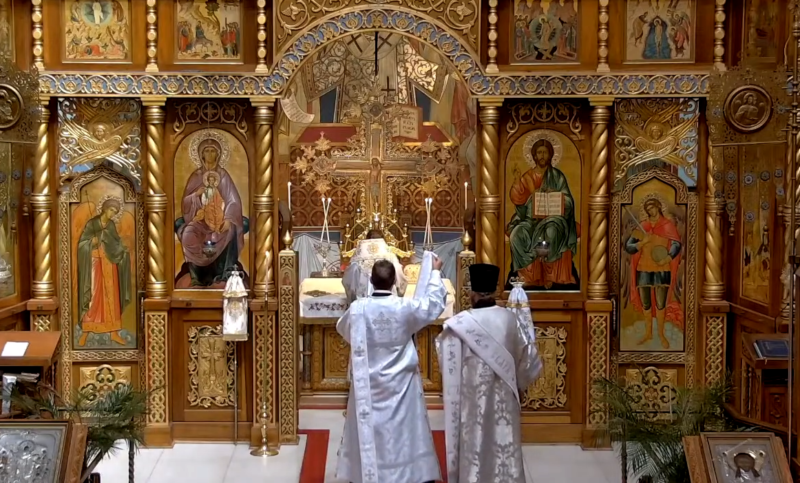 It is a great joy for any parish when one of their own is raised to Holy Orders and service to the Holy Altar.
On Sunday, August 21, 2022 the  ordination of Dcn Joseph MacPherson took place at Holy Virgin Cathedral in San Francisco, the resting place of the relics of St. John Maximovitch. The MacPherson family, Matushka Mary, and their children Juliana and Seraphim, all travelled to witness this glorious event. 
Here is the link to the entire service (the diaconal ordination begins at 1:48:02).
Here is the link to to the service starting with the diaconal ordination (at 1:48:02)
To Dcn Joseph, Mka Mary, and their entire family – AXIOS!  Enjoy these photos, some of them are positively glorious.